On the Trail in Frontenac park with my hiking buddy, dixie!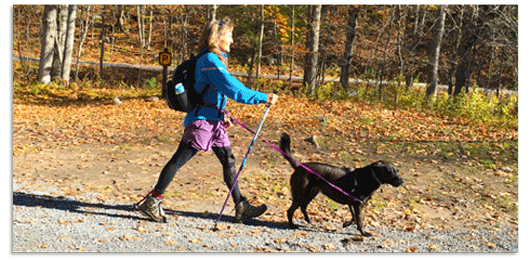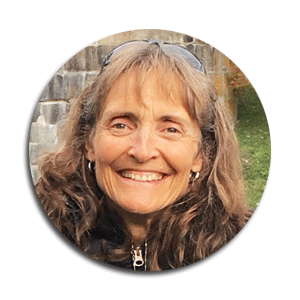 Thank you for coming to visit my website!  If you've arrived here, you may be looking for Urban Poling advice, instruction, clinics and/or classes.  And that's just great!
After 12 years of teaching weekly classes year round, I have decided to change things up a bit.  Instead of weekly classes, I'll be offering clinics, private lessons and special events.  I also hope to certify other instructors so that there can be an even greater number and variety of Urban Poling classes being offered in the Kingston community.
If you are new to Urban Poling and are interested in taking up this terrific activity, please get in touch with me.  Whether you want to add more challenge to your walking, lighten the load on your joints, control your blood sugar, rehab from a hip replacement or walk outdoors with increased confidence, Urban Poling has something for you.  We can do a private lesson together and then I can make suggestions about where and with whom you can continue to walk.  And if you're a seasoned veteran who is new to Kingston, I have suggestions to offer you as well!
There will be a Quick Start Clinic on Thursday Oct. 17th  for anyone new to Urban Poling!  Please get in touch with me to register.
I look forward to hearing from you and to seeing you on the trails.
---
If you're interested in learning more, having a lesson or Urban Poling with others you can always contact me with the form below: